ADMINISTRATION
Biographies
Stephen Caldwell, Undersheriff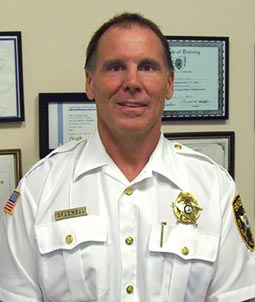 Stephen J. Caldwell has been a member of the Atlantic County Sheriff's Office for over 20 years. He has been an Officer for 9 years, Sergeant for 5 years, a Lieutenant for 6 years and now serves as Undersheriff. In his 20 years of service within the Atlantic County Sheriff's Office his assignments were diverse. He has worked in every unit of the Sheriff's Office and supervised the majority of them as well. They include: K-9, Patrol, Fugitive/Warrants, Legals, Courts, Community Affairs, Administration, and Training. In addition, he holds the position of President of the Sheriff's Office superior Officers Association.
Stephen was assigned to the Atlantic County Police Academy/Training Center for over 10 years, and in that time he trained and instructed, not only police recruits, but the majority of Atlantic County's Finest Law Enforcement Personnel as well. He has numerous law enforcement certifications, and has attended countless law enforcement training schools. His areas of expertise are Un-Armed Defense, Impact Weapons, Pressure Points, Use of Force, Officer Survival, Vehicle Operations, and Traffic Safety. In the area of Vehicle Training, he has trained not only law enforcement officers, but the general public as well. He received various awards for training and has been covered in National Law Enforcement Magazines for Driver Training. In 2001, Stephen was honored by the South Jersey Traffic Safety Alliance for Excellence in Training, Having given classes to over 25,000 people in Driver Training.
Stephen was instrumental in bringing the following Highway Safety Grants to the Sheriff's Office: Child Safety Seats, Fatal Vision, and OATS (Older Adults for Traffic Safety). He worked with the County and State Officers of Highway Safety to make this happen.
Stephen currently reside in Mays Landing with his wife and 4 children. He was active in the Hamilton Township P.A.L. and helped to bring in the Power lifting Program. He assisted in coaching there and has also helped in bringing many power lifting meets to the area, including the World Champions in 1999. He served as the State Chairman of the AAU (Amateur Athletics Union) for many years and has been an active member and rides in the Police Unity Tour, earnestly supporting its cause.
Keith J. Fane, Chief Warrant Officer, B.A.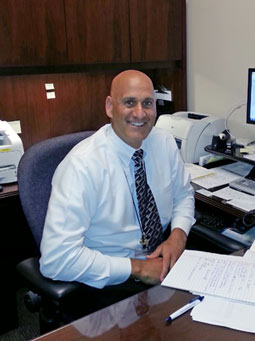 Keith J. Fane is a life-long resident of Atlantic County who started his law enforcement career more than 30 years ago with the Egg Harbor City Police Department in 1982. In addition to his Law Enforcement career, he served more than 30 years with the Egg harbor City Volunteer Ambulance Service. In 1995, he transferred to the Atlantic County Prosecutor's Office from which he retired in March 2012. During his career he has worked as a Patrol Officer, Bicycle Officer, Detective assigned to Grand Jury Unit, Trial Investigation Unit, and Financial Crimes Unit. He was also a member of the Atlantic County Emergency Response Team as well as a Firearms Instructor.
Over the years, Keith has worked in numerous undercover capacities throughout New Jersey in order to further investigations. He was an instrumental part of the Atlantic County Prosecutor's Office, Narcotics Strike Force Unit that was operating a very successful drug and gun interdiction unit, targeting buses and trains within Atlantic County. He has participated in multi-agency operations involving narcotics trafficking and surveillances. He was a cross-designated member of the United States Customs Service. He also worked in the Trial Unit and has been assigned to trials ranging from assaults to homicides.
In 2004, Keith was assigned to the Special Investigations Section/Fatal Collision Investigations Unit. During this assignment, he was promoted to Detective Sergeant and supervised that unit until 2010. He was responsible to assist and investigate serious injury and fatal collisions within Atlantic County that had the possibility of criminal charges. He developed a county-wide collision investigations task force which was comprised of multiple police agencies that was utilized for complex investigations.
Keith expanded a state funded program that was offered to County Prosecutor's Offices for the battle against drunk driving. Atlantic County became a leading county in New Jersey in the Enforcement and Education of drunk driving. Between the years of 2005 and 2010, Atlantic County's number of DWI checkpoints increased, DWI's arrested were increased and fatal collisions began to decline.
Keith is a graduate of the Command and Leadership Program sponsored by the N.J. State Association of Chiefs of Police. In April of 2013, Sheriff Balles brought Chief Warrant Officer Fane on as part of his Administrative team.
Kerry Dietz, Confidential Aide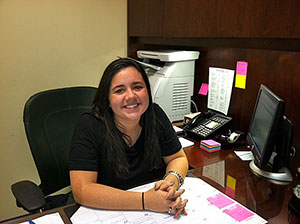 Kerry Dietz was born and raised in Atlantic County and currently resides in Egg Harbor Township. She is a recent graduate of the University of Delaware where she obtained a Bachelor's Degree in Criminal Justice as well as minors in Spanish and Sociology. She is also a member of the International Sociology Honor Society, Alpha Kappa Delta.
While attending the University of Delaware, Kerry actively participated in the Student Government Association on campus. Serving as a senator during her junior and senior years, she was responsible for conveying the student opinion to administrators and staff, as well as contributing to the planning and executing of some of the university's biggest events. She also participated in the Inside-Out Prison Exchange Program, taking a course at a nearby work release center. This course brought together university students and incarcerated men and women to share their views and learn together about the criminal justice system. She was later asked to speak about her experience with the program at the American Society of Criminology Conference in 2009.
Additionally, Kerry worked for the university as part of the First Year Experience program. Serving as a Peer Mentor, she taught classes of freshmen students during their first semesters and addressed important issues such as alcohol awareness. She also spent several semesters working as an undergraduate research assistant in the Child Psychology department of the university, obtaining and analyzing data collected on child literacy.
Kerry has volunteered with the Read Aloud Delaware program, whose mission is to have every preschool child read to one-on-one regularly. She also traveled with the International Student Volunteers program, spending several weeks in the Dominican Republic volunteering in a local community."